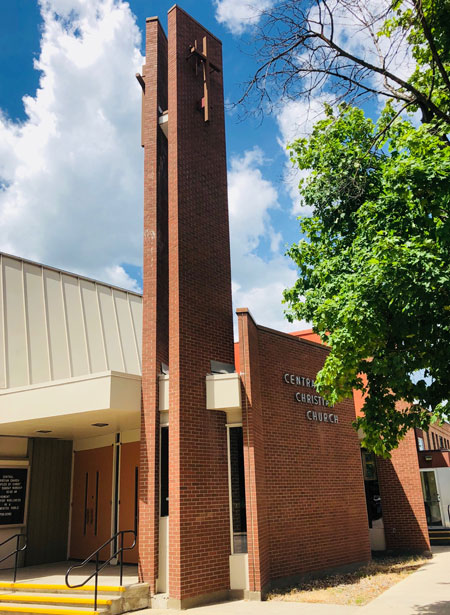 Central Christian Church
Our History
In 1898 the C.B. Bondurant family established a Sunday School and Church program in their home. A year later, in 1899, the Spring Creek Church was built. At the same time, in the City of Kalispell, other members were trying to establish a church and in 1901 a Sunday School, Ladies Aid Society and church with 51 members had been organized. In 1908, a building was erected at the present day site, the Spring Creek Church and the Kalispell church joined together and were incorporated as Central Christian Church.
Central Christian Church is in covenantal relationship with the Christian Church (Disciples of Christ) in the United States and Canada. The Disciples of Christ movement is the first denomination established in the United States by Scottish Presbyterian Ministers - Thomas and Alexander Campbell, American Born Presbyterian Minister - Barton Stone, along with Methodist and Baptist faith backgrounds. Disciples have traditionally endeavored to increase respect, understanding, and unity among all believers. As Disciples, we strive to remain obedient to the teachings of Christ by practicing a faith which is socially relevant and intellectually sound. Members are bound together in fellowship and service by belief in the New Testament; "Jesus is the Christ, the Son of the Living God." In other matters, we recognize the right to exercise freedom of opinion. This principle is a sustaining force in the life of Disciples. Our symbol is a chalice with an "x"-shaped cross of St. Andrew. It expresses the centrality of the Lord's Supper and the church's roots in Scotland where Andrew is patron saint.
While we are proud of our heritage, we are more interested in the future. We seek to practice and expand a faith devoted to God's peace and justice while furthering among all our members and friends a knowledge of the Gospel and Jesus Christ in whom we believe.